There are only two units currently for sale in City Lofts and this one is the more affordable one. It is a 1-bedroom, 1-bath loft with all the industrial features and exposed brick you could dream of in its 1,035 square feet.
Asking $312K or $301/sf, it is priced comparable to the only other unit to sell in this building in the past two years (#204 for $300/sf). Actually, the 14-unit conversion has only seen turnover in three units in this century which is to say, they don't seem to come along too often.
Converted and sold as condos in 1994, the building was originally built in 1905 and housed the headquarters for Eoff Electric Company for the first half of that century. The resulting conversion has maintained the industrial elements and character of the old building which includes exposed brick, massive beam ceilings,  solid oak floors, and huge windows.
Did I mention it is in the heart of the Pearl District? Take a look.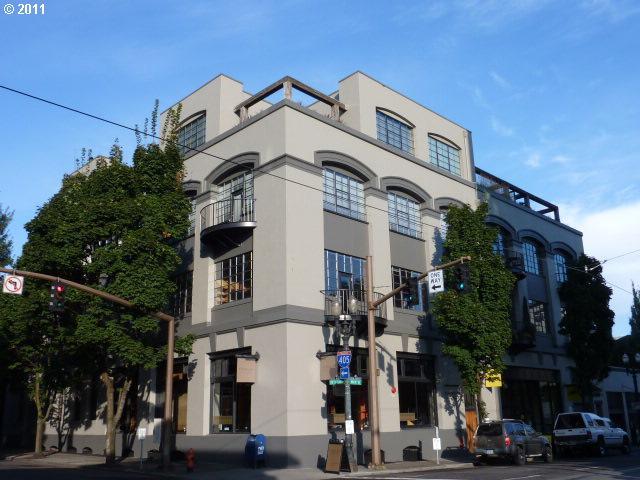 Of course, if you'd rather go to the high end, there's always this 2-bedroom, 2,465 sf loft asking $1M. We won't blame you if you do because it is kind of awesome. And by kind of, I mean totally.