What a cute urban farm! No wonder it went pending in 5 days — it seems an idyllic situation for today's DIY crowd.
Listed for $225K, the 1,212 square foot cottage features 2 bedrooms, 1 bath, original refinished floors, high-efficiency gas furnace and newer electrical panel. It is the property that just sells the home though with its sun-ray patterned veggie & flower beds, wine grapes, hops, fruit trees, and a sweet barn.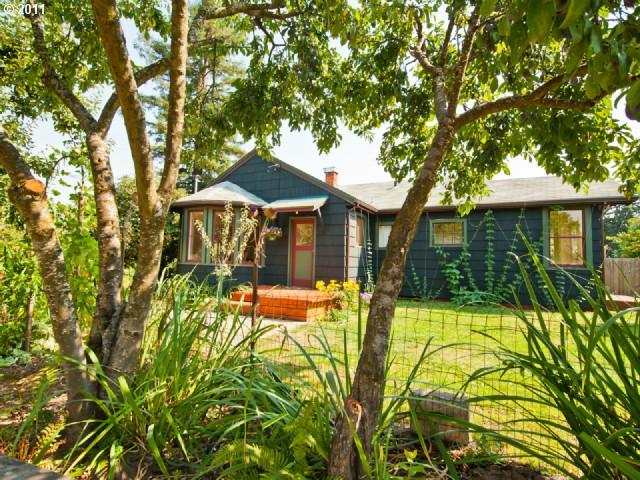 This home is located at 6834 NE Alberta St in Cully Country.